{{Order here}}
The DIY Nut Milk & Sprouting Kit is an all in one kit that includes everything you need to start sprouting nuts and seeds and make strained milks alternatives.
This kit includes:
-One stainless steel mesh screen for straining & sprouting
-One handmade organic cotton bag for produce, buying in bulk, and straining nut milk
-One cup organic raw lentils (makes 9 cups of lentil sprouts)
-One cup organic raw almonds (makes one jar full of almond milk)
-One 32 ounce regular mouth jar to attach to blender (see here) and store your almond milk or sprouts. Note: on the bottom of all of my jars I print (in dishwasher safe paint) the tare (container weight) and capacity so that you can use this jar for buying in bulk at the grocery store.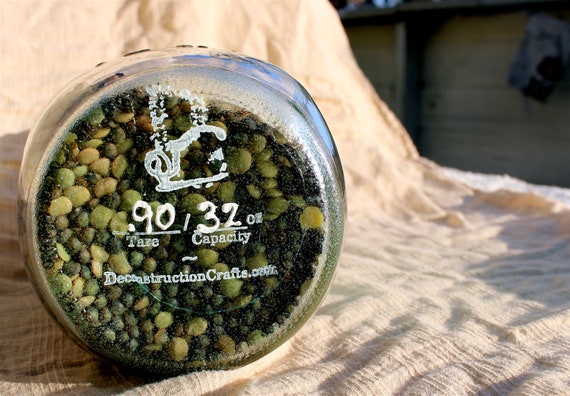 You have everything you need to:
make 32 ounces of fresh organic almond milk (blender necessary)

grow 9 cups of mixed organic lentil greens

shop in grocery store bulk sections with ease (tare and capacity listed on bottoms of all jars)
Additionally, you can make:
Hazelnut, oat, or cashew milk (use your imagination!)

Sprout seeds like radish, alfalfa, cress, broccoli, 

arugula, fenugreek, clover, pea varieties, other lentil varieties, and dill into lush nutritious salads
{Instructions}
How to make nut milk using the kit
How to make lentil sprouts using the kit
How to attach your jar to your blender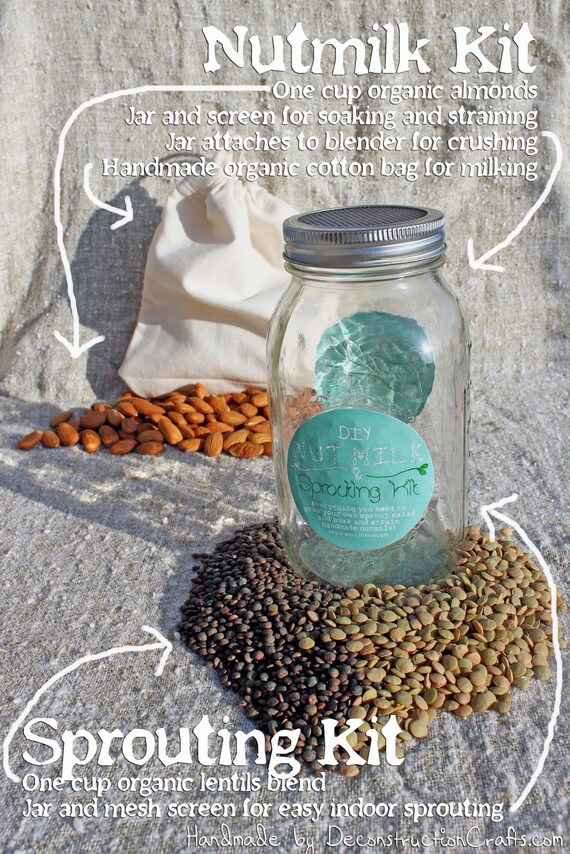 Order a kit for yourself or as a gift here
If you are interested in wholesale pricing, please email me at deconstructioncrafts@gmail.com